Angélique - Tome 1

The first part of the series BD Angélique Manga had premiere on April 8, 2015 and, just like the previous illustrated edition, covers a period of the Angélique's childhood. The book has 192 pages and consists of eight chapters.

The book portrays a plot from the years 1646-1649, when nanny Fantine makes the childhood of the descendants of the Baron de Sancé more varied with her stories, and the little Angélique disturbs the upbringing of aunt Pulcherie by her escapes from the castle Monteloup into the nearby surroundings. In Poitou, a landscape full of swamps and marshes, this 'little fairy' experiences various adventures with her friends, Nicolas and Valentine, or she makes trips into the depths of the forest of Nieul, in company the witch Mélusine, who teaches her the mystery of medicinal plants. At that time, the Thirty Years War is slowly coming to an end, and the Peace of Westphalia will be signed very soon. The mercenaries are coming back from the war territories across the France, and plundering all habitations which are in their way; and they do not even omit Baron de Sancé's estate. An important event in Angélique's life is also the visit of the Marquis du Plessis-Bellière with his beautiful son Philippe at the castle Monteloup.



DARA - MILHAUD, Olivier - GOLON, Anne. Angélique, Tome 1. Tournai: Casterman, 2015.
ISBN: 978-2-203-08956-3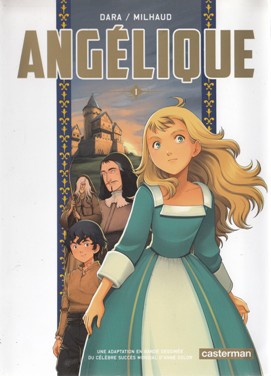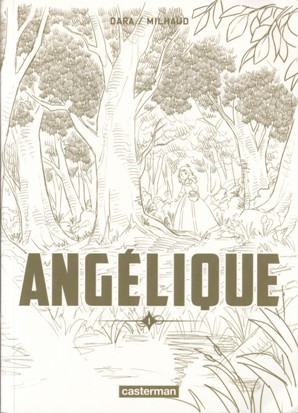 The Baron Armand de Sancé, the Baroness Adeline de Sancé and their children (f.l.): Madelon, Hortense, Denis, Raymond, Angélique, Josselin, Gontran, Albert, Marie-Agnès.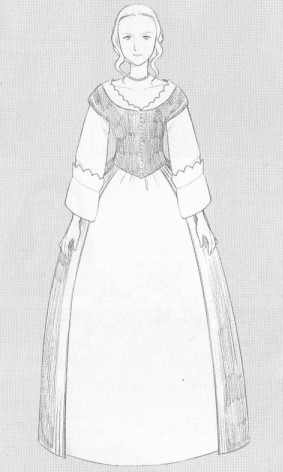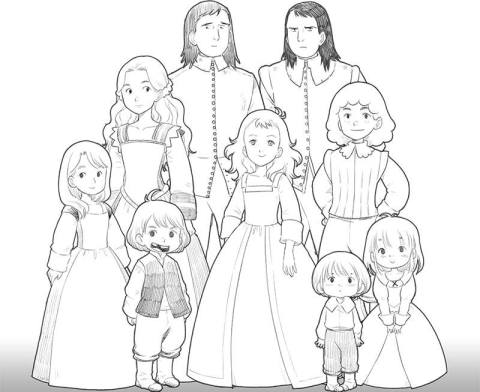 Monteloup, the castle of the family de Sancé, where the little Angélique grew up and the story began.
The nanny scared the children with her stories properly, there is no missing even the legend of Gilles de Retz.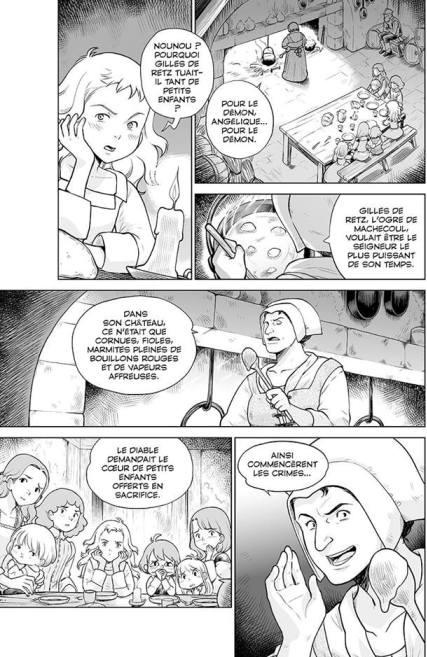 The aunts Jeanne and Pulcherie kept an eye on the upbringing of the young ladies de Sancé consistently.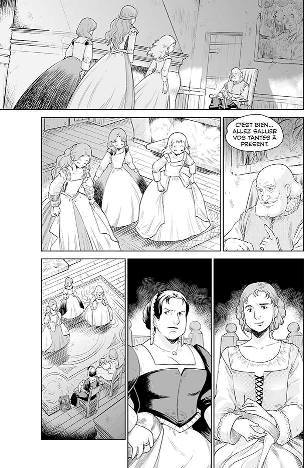 She experienced many thrilling adventures together with her friend Nicholas.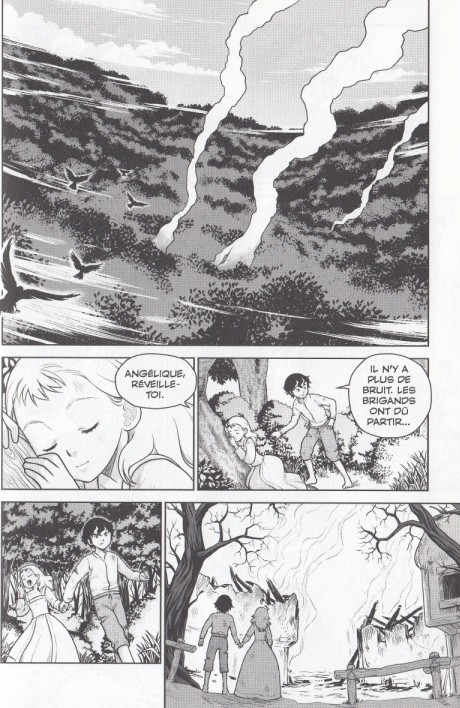 The meeting of Angélique and Philippe at Monteloup left the slightly bitter memory ...
... but the friendship of the little Angélique and the witch Mélusine was marvellous.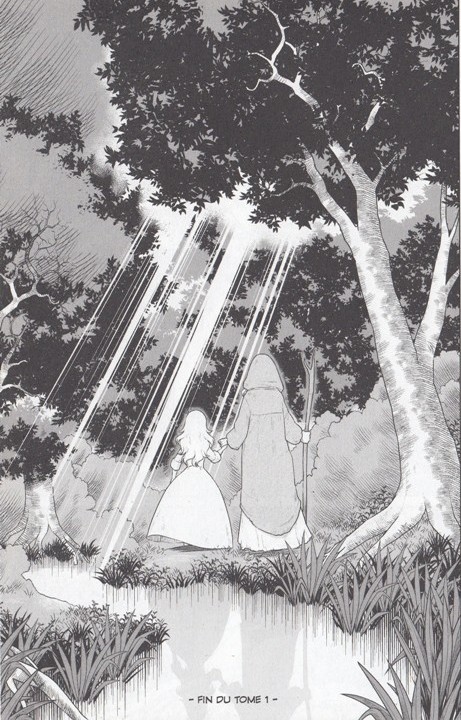 Each chapter has its own hero... (f.l.): A herdsboy Nicholas, a nanny Fantine Lozier, a witch Mélusine, an old soldier Guillaume Lützen, a cousin Philippe du Plessis-Bellière.