»Can it be that you miss me, Madame?«
She hesitated, a smile on her lips, anxious to maintain the tone of light banter.
»I miss distractions, and you are distraction and variety personified.«
Various quizzes and tests of the knowledge on topics related to Angélique
You'll find here diverse fun quizzes for a variety of topics. For example, about the books, the movies or different periods. The purpose of the test is only the pure entertainment, so do not be afraid if your knowledge are not perfect.
An overview of the older quotes of the month
Recapitulation of the older quotes of the month from the main page. Designation quote of the month is not ideal, because these "quotes" are actually excerpts from book series Angélique by Anne Golon, which are appropriately expressing the atmosphere of the actual period of the year...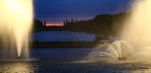 Casting for your Angélique dream movie
Who would be the best for the role of Angélique, Joffrey or Desgrez? An overview of the proposed faces for the characters of novels by Anne Golon. Select the ones you like the most, propose the new ones and discuss them at the same-named forum.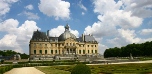 Costume club of the Angélique books' readers
The dresses inspired by Angélique can take various forms and can belong into a period of Versailles, Canada or of the Court of Miracles, or they can simply symbolize the style of another characters from the world of Angélique and of the Sun King.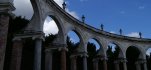 Literary club of the Angélique books' readers
The literary forms and especially poetry inspired by Angélique's personality and life, and by the specific events in the Anne Golon's work... or what happens when the readers of Angélique books begin to write themselves.
The meetings of the Angélique's Fans
The meetings of the Czech and Slovak readers have started as a tradition in 2008, when together with colleagues, we have decided to organize them as the travelling meetings across the cities in which we live.